At C & C Heating & Air Conditioning, we provide dependable furnace maintenance services in and around Detroit, MI. We know that you need your heater to perform efficiently to remain cozy indoors. Our mission is to help you to avoid problems that could cause you to lose heat when you need it most. Rest assured that our technicians can maintain any type of furnace no matter the make or model. We will ensure that your heater is running in top shape for the long haul.
Conveniently located off Groesbeck Highway just after Warren Woods, our company is always ready to serve you. We will bring you long-lasting furnace tune-up services to guarantee your indoor comfort. You can never go wrong by choosing us.
Quality Furnace Maintenance in Detroit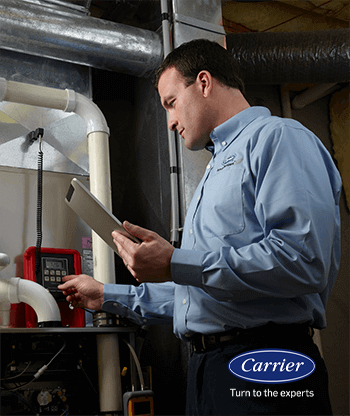 When the winter arrives, you need your furnace to be operating efficiently to stay warm. If you notice that your heater isn't working well, consider giving it some routine upkeep. Luckily, our company specializes in providing comprehensive heating maintenance services.
Our technicians always know what to do to improve your heater's performance. Expect our technicians to avoid taking any shortcuts. We will inspect the electric terminals, clean and tighten all the connections, lubricate the motors, and so much more. Our objective is to detect and eliminate all performance-stalling hitches before they turn into expensive malfunctions.
Is it necessary to maintain your heater frequently? Proper furnace tune-ups can be highly beneficial.
More effective home heating
Improved home air quality
Reduced number of breakdowns
More durable system
Lower energy and fuel costs
Professional Furnace Tune-Up Team
Whenever you need reliable furnace maintenance solutions in the Detroit area, our business at C & C Heating & Air Conditioning will come to your aid. With our NATE-certified technicians, there's no maintenance task that we cannot handle. We will get your furnace to perform better, maximize your indoor comfort, and reduce energy waste.
As a BBB-accredited business with an A+ rating, we always display integrity, transparency, and accountability. There's no doubt that we have the credentials you're seeking in a heating team.
You no longer have to endure poor performance from your heater. Call us today and let our team inspect and clean your equipment.
Seeking something else other than heating maintenance? We also offer effective AC maintenance services.
Our technicians are renowned for delivering quick furnace repairs as well. When your unit stops working, we can get it back up and running expeditiously.
If your furnace is too old to keep you warm, we've got you covered. We provide suitable furnace installations to address your specific heating needs.