Roseville's Top Furnace Tune-Ups
You can rely on C & C Heating & Air Conditioning in Roseville, MI, for all your furnace tune-up needs. We work hard to guarantee 100% satisfaction when our Highly Trained Furnace Technicians come to your home. We have been serving the locals with superior expertise and excellent service. We believe that staying cozy and warm during the winter is essential.
Thus, we make it a priority to ensure that your heating systems are always running effectively. We are in business because we want all our customers in Roseville to stay safe during the extremely cold winters here.
When you call us, you can expect:
Furnace tune-up services for all makes and models
100% satisfaction
A detailed assessment of your current heating system
Meticulous artistry and craftmanship
Accurate estimates with no hidden charges
Well-trained and certified technicians
Your Roseville Heating Maintenance Experts
Heating systems are often easy to maintain and trouble-free. Efficiency is a result of excellent and consistent heating maintenance. Regardless of what type your furnace is, there are specific measures that you can take to keep your heating system in top-notch condition.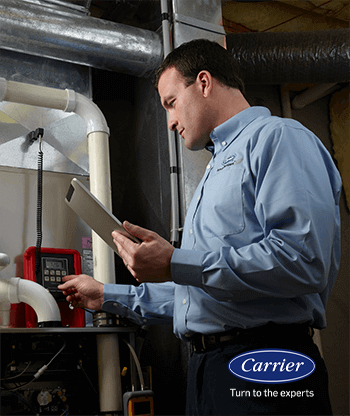 If your furnace is not running as it should, the trouble is often at the source – it may have lost power, and the fuel isn't reaching the system. A faulty thermostat or control system could be the reason why your heating system is not turning on. This can also cause it to turn off and on repeatedly. With regular maintenance, you can avoid these kinds of issues.
Our maintenance steps include:
Cleaning your filter system
Cleaning and repairing your furnace ducts
Inspecting your fan
Cleaning the venting system
Cleaning the blower system
When our technicians come to your Roseville home, they ensure that your furnace is ready for the winter. They lubricate parts and check all electrical connections. They also make sure that nothing is leaking and old parts are replaced with new parts in our inventory. Before they arrive for a tune-up appointment, ensure that you have turned off the system to be safe. Also make sure that any circuits and the power system connecting the furnace are also turned off.
The best time to schedule a heating maintenance appointment in Roseville is at the end of the winter season. Why? You will get great discounts, and the service is likely to be prompt.
Roseville, MI. Furnace Tune-Ups
Try to schedule a maintenance visit in Roseville from C & C Heating & Air Conditioning at least once a year. We are a BBB-accredited business with an A+ rating, and we have been rated well by customers on Angie's List. Besides furnace maintenance, we also offer furnace installations, furnace repairs and even cooling maintenance and services. Call us today!