C & C Heating & Air Conditioning offers affordable heating maintenance for our Eastpointe, MI customers. Keeping your heating system in tip-top shape can help you reduce the risk for inconvenient breakdowns and even enhance the longevity of your heating system. Whether you need a furnace tune-up or heating system inspection, our trained technicians can help. All of our technicians are certified and have the expertise needed to maintain any make or model heating system. With an annual furnace tune-up, you can keep your heating system functioning like it's supposed to.
Comprehensive Heating Maintenance in Eastpointe
Forgoing a furnace tune-up before the winter arrives with its storms and freezing temperatures isn't a good idea. Wearing parts can cause your system to break down; they can also damage your system and necessitate the need for expensive repairs. When you contact C & C Heating & Air Conditioning for our heating maintenance service, we'll thoroughly inspect your unit to look for signs of wearing or malfunctioning parts. We can then replace them before that can damage your unit and cause those unpleasant breakdowns.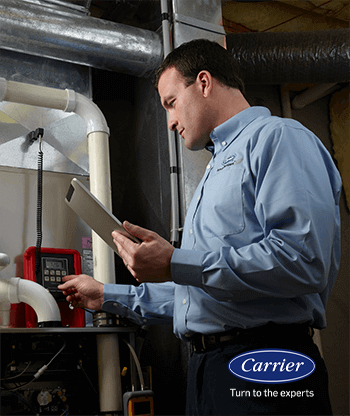 Did you know that our heating maintenance service can help prevent:
Uneven heating
Poor air quality
Strange sounds or smells coming from furnace
Discolored pilot light
Skyrocketing heating bills
Shortened lifespan for unit
Breakdowns
Reduced heating system productivity
Our technicians will treat your heating unit like it was their own. Our furnace tune-up includes inspection and heating maintenance like filter replacement and lubrication of parts. Our technicians will also perform steps like testing gas pressure, looking for leaks, and checking the thermocouple. To keep your furnace in good repair, you should try to schedule a furnace tune-up annual before the winter season.
Professional Furnace Tune-up
C & C Heating & Air Conditioning has provided heating services for our customers since 1948. We've built our reputation on our expertise, commitment to outstanding customer service, and fair pricing. Our technicians are carefully screened with background checks and drug checks because we prioritize our customers' safety and our high standards. Our technicians are certified and can work on any make or model system.
If you need professional heating maintenance in Eastpointe, contact C & C Heating & Air Conditioning to schedule your furnace tune-up and inspection.
Need maintenance on your AC? We also offer a thorough AC tune-up service. If you are having trouble with your furnace our technicians can also perform any heating system repairs you may need. When you are ready to replace an aged heating system, we can help you choose the ideal model for your house and install it to perfection.