Keep your heating system in optimal condition with regular heating maintenance in Southfield, MI. We highly recommend that you schedule a service at least once a year. This prevents premature wear and tear and allows you to quickly identify compromised areas that need to be repaired as soon as possible. The service also boosts the overall efficiency and performance of the unit. Because of this reason, an optimal time to schedule maintenance is during mid-to-late fall. This gives you plenty of time and opportunity to fix any issues before winter arrives.
With each use, various components and parts shift out of place. Although these issues may seem minor in the beginning, they can add up. During maintenance, we realign all parts, recalibrate the thermostat and retighten all screws and bolts. We'll also clean the inside of the unit and get rid of any dirt, dust, pollen and contaminants that are lingering inside the unit. This greatly improves overall indoor air quality.
Reliable Heating Maintenance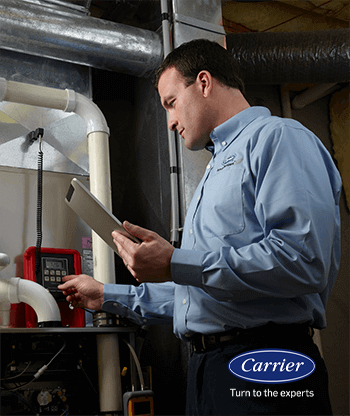 We recommend you schedule your annual maintenance during the fall season. This will give us a chance to catch any issues early on and schedule timely repairs.
Regular maintenance is great for the unit and comes with the following benefits:
Higher indoor air quality
Better overall efficiency and performance
Extended furnace lifespan
Less need for future repairs
Lower overall energy bills
Our team will also take the time to assess your unit in order to provide you with more insight on its overall condition. We'll help you figure out whether there are any preventative measures that need to be taken.
Dependable Furnace Tune-Up in Southfield
At C & C Heating & Air Conditioning, you'll find exceptional service and work. Our team is NCI, EPA and NATE-certified, and members of the Air Conditioning Contractors of America (ACCA). We guarantee to provide you with fast, courteous and exemplary service at competitive, fair rates. We have been serving the area since 1948 and have a wealth of experience under our belts. We've serviced a wide range of different furnaces and heating systems and will be able to quickly identify areas that need extra care and attention. More importantly, we stand behind all our services and offer a 100% satisfaction guarantee.
Give us a call today if you are looking for fast, reliable and affordable heating maintenance and services in Southfield.
Do you need your AC maintained instead? We also offer exemplary AC maintenance services. Is your furnace slowing down or becoming less efficient? Call us for fast heating repairs. If you're ready to upgrade to a newer unit, give us a call to discuss heating replacement and installation options that best fit your home.